Brazil: Leandro Lo, thought to be one of the world's finest jujitsu fighters, and an eight-time world champ, was fatally shot in the head in a São Paulo night-club late Saturday (in the early morning hours of Sunday), authorities have stated, shocking the sports world and prompting grieving in the nation that created and popularized Brazilian jujitsu.
An off-duty officer considered a suspect in the shooting turned himself in to authorities Sunday afternoon, though police declined to offer many extra details as of yet due to the ongoing investigation.
A male approached Lo's circle of friends, lawyer Ivã Siqueira Junior told Folha de São Paulo, and harassed the group by grabbing a bottle off of their table and refusing to return it. Leandro's representative stated Lo knocked the male down during the incident.
Once on his feet once again, the man "took 4 steps back," one witness informed national television program "Fantástico," speaking on the condition of anonymity. "He got a gun from his waist and shot him in the head at point blank," the witness said.
Authorities provided an arrest warrant for the military police officer Henrique Otávio Oliveira Velozo on suspicion of participation in the shooting. Outside the precinct, fans and advocates of Lo shouted "Killer!" and "Vagabond!" when the officer showed up Sunday afternoon to turn himself in.
Lo, 33, dominated the martial art for the past decade and had actually been arranged to compete in another competition in the coming week in Austin. His funeral was was held Monday in his native São Paulo. It was a somber remembrance of the legend where many supporters showed wearing their Gi's per his mother's request.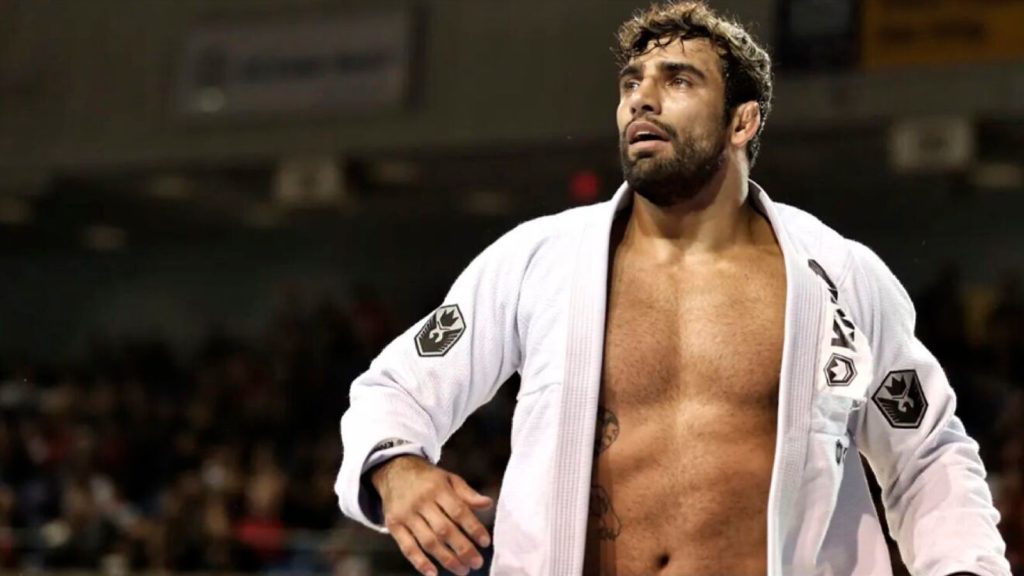 "Lo was one of the greatest athletes our sport has ever produced," the International Brazilian Jiu-Jitsu Federation said in a statement. "Lo's global influence, passion and dedication to Jiu-Jitsu will forever be remembered and honored for the great champion and person he was." A sentiment that many in the Jiu Jitsu Community hold as well.
Lo was thought of by many as one of the most gifted fighters to have competed in the sport. Leandro, the son of a boxer in São Paulo, knew early in childhood that he hoped to become a fighter. His first aspirations, however, was not to contend but rather to defend himself while growing up in a hazardous city, according to Folha.
"In the street, in school, you're always going to be scared of the bigger kids," he once stated in a popular YoutTube video. "So I said, 'If I'm going to fight, then I'm going to know how to defend myself.' "
His first introduction to Jiu Jitsu was through Fighting for God, a local social program whose mission is to provide needy kids with structure and guidance through the sport, and it didn't take long before his talent was on display winning competitions and growing a name for himself in the community. He eventually became the world's best in five jujitsu categories and was named world champion eight times.
"The biggest among us," Unity Jiu-Jitsu School in New York City stated in a press release. "The most beloved, the biggest warrior, the nicest person."
It's unfortunate that the world has lost an amazing individual and the sport a legend. Leandro Lo may have left this Earth in body, but will certainly remain in the hearts and minds of fans for times to come.